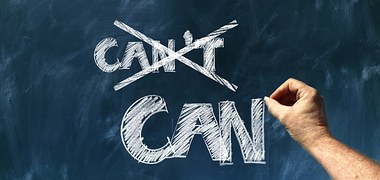 If  you are refused planning permission, there is a right of appeal to the Planning Inspectorate. And the good news is that many appeals are successful.  Around 1 in 3 in fact!
So don't be too downhearted. With the right information and advice your appeal stands a good chance of being successful.
But first, it is worth making sure that all other options have been exhausted. Sometimes additional negotiation with your local council is all that is required.
However, sometimes an appeal is the only way forward.  If it's a Householder Appeal you must submit it within just 12 weeks of your application being refused.
Planning Appeal – Is It Worth It?
Yes it is. The statistics show that about one-third of Planning Appeals are successful!
In the year 2017/18 for example, 11.696 planning appeals were made and 4093 were accepted.
How Can I Maximise the Chances of Success?
There are three common ways in which Planning Application refusals can be questioned:
An incorrect or over-zealous interpretation of Planning policy
Planning Officer recommendation was ignored
Objections to the application were given too much influence
When a Local Planning Authority refuses a planning application it must state its reasons and provide justification based on Planning policy. These reasons form the basis of any appeal. By analysing them in detail and researching similar cases, we can often find ways to question the refusal based on relevant evidence.  Alternatively, sometimes the application can be adjusted so that these reasons no longer apply in the same way.
Planning policy is complicated. With access to over 150,000 Planning Appeals we can utilise legal precedent and points of law to challenge the way in which planning policy has been interpreted. There is often a different way of presenting an application to make it more acceptable.
Sometimes the views of the council's own experts are overridden, for political or other reasons. This can be questioned. And thirdly, sometimes a well-presented objection to an application can be given too much influence over the final decision.  Again this can be questioned.
We can help you choose the best planning appeal route. Our access to case law and appeal precedents, along with our previous experience, will help to construct a robust and persuasive argument for your appeal.
Find out about a recent successful appeal
Contact us to discuss your case
Other Types of Planning Appeal
Planning Approval with Conditions
Some Planning applications are approved subject  to conditions. If these conditions are not acceptable to you we can help you put an appeal together.
It should be noted that there are other ways to amend and remove planning conditions which we can advise you on.
Appeal Against Non-determination
If your planning application has not been determined within the statutory time period (8-13 weeks) you have a right of appeal.
Lawful Development Certificate Appeals
These are appeals to determine whether proposed works are permissible under Permitted Development Rights or if completed works have been carried out lawfully.
WPS Planning have a strong track record in submitting successful appeals.  If you're thinking about appealing a  Planning decision get in touch for a no-obligation chat.